New PhD student at MGMT - Alexandra Valencia Zapata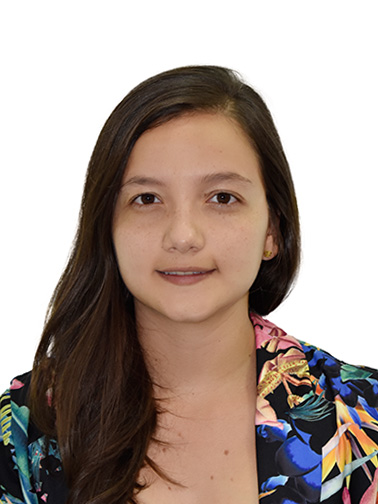 My name is Alexandra Valencia Zapata, I´m a new PhD student in The Department of Management since the beginning of February. I´m a Colombian industrial engineer with extensive knowledge for systems simulation and data analytics. I have a master's degree in systems engineering with emphasis in operations research. I moved to Aarhus with my husband to do my PhD, in which I will study electricity management in isolated areas through a computer-supported board game that I will develop with professors Dorthe Håkonsson and Erik Larsen, who have experience in systems dynamics and organisational design.
During the Master´s Degree, I was a member of "ENERGETICA 2030", a research programme funded by the Colombian Ministry of Science, Technology and Innovation, which aims for evaluating strategies for the transformation of the Colombian energy sector by 2030. I contributed to assess non-conventional renewable penetration scenarios in Colombia through a model in Python of the wholesale electricity market. Additionally, I assisted in several teaching related activities in operations research and systems simulation courses. And I was a lecturer at Technological Institute of Medellin where I teach these courses.
I am happy to continue my academic career being part of Aarhus BSS, where I can analyse alternatives of organisation design for furthering collaboration around a common resource pertaining to shared photovoltaic farms. In addition, it is a pleasure for me to live in Denmark, a leading country in implementing energy transition policies towards low carbon economies. Living in Denmark is an opportunity to learn about the fundamentals of Nordic societies, and how emerging countries can learn from them.