New employees at Center for Hybrid Intelligence
We are thrilled to announce the addition of three new colleagues, Max Eckhardt, Simone Bech, and Angela McDonald, to our team at the Center for Hybrid Intelligence.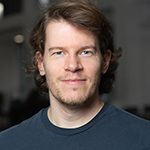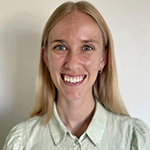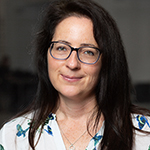 Software Developer Max Eckardt joined CHI in October, bringing with him over 25 years of professional programming experience and a background in mechatronics engineering. With his PhD in user-centred software design, Max, who co-founded the Center for Humanities Computing Aarhus, specialises in cloud applications and distributed computing. His approach embraces emergent technologies with a focus on user experience, scalability, and versatility. Max's arrival is a significant asset to our team, providing expertise to support our department's researchers and lecturers.
Simone Bech joined CHI as communications responsible in October. She holds a Bachelor's degree in International Business Communications and a Master's in Analytical Journalism from AU. In her role, Simone is not only dedicated to elevating our digital communication strategies, particularly focusing on enhancing our website, but she will also be actively managing our social media presence, including platforms like LinkedIn, to broaden the reach and impact of the centre's message.
Angela McDonald joined CHI as centre coordinator on 1 November. Angela comes to us from the UK where she has worked for over ten years in the university sector, particularly focussing on managing large organisational research programmes and projects, senior scientific management committees, and the development and implementation of research strategy. Angela will handle daily coordination of the centre business, administration of the main centre grant as well as coordinate efforts for upcoming grant opportunities.