People
New associate professors at MGMT
Michela Beretta, Oana Vuculescu, Stefan Schaper, Lina Jacobsen and Mirja Hubert have been appointed associate professors from 1 August 2021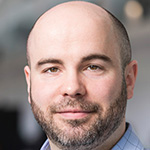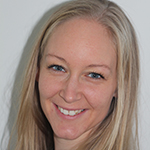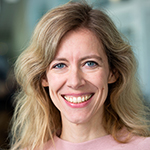 We are very pleased to announce that the following five of our competent colleagues are now associate professors at MGMT:
Michela Beretta whose research focuses on internal and external crowdsourcing of ideas as well digital transformations of innovation challenges. Her research has been published in top tier innovation management outlets, including three in the Journal of Product Innovation Management. Her future work continues this stream of research, with one project, for example, investigating the consequences of firms rejecting ideas that are in fact supported by a crowd.

Oana Vuculescu whose research focuses on how individuals and collectives search and solve problems, often based on gamified, experimental tasks. Her research has been published in a variety of high level outlets, including a top tier interdisciplinary journal (PNAS). In some of her future work she moves beyond the lab setting in order to investigate how individuals in real world settings adapt their search to insights from others solving the same problems.

Stefan Schaper who works in the area of management accounting. Within this area, Stefan focuses on non-financial information and the interplay between regulations, actors, and organisations. He has a strong network and has published his research in top journals in the area of management accounting. Already as an assistant professor, Stefan has been part of a consortium winning a large grant from Innovationsfonden.

Lina Jacobsen whose primary research interests are within the area of consumer behaviour. Her work concentrates on consumers' perception and adoption of new products and services and on consumer participation in companies' innovation processes. She is currently involved in projects focusing on perceived innovativeness of Danish companies (Danish Innovation Index), diversity communication in retailing, and the design of a virtual reality supermarket to be used for future experimental research. Lina is affiliated with the MAPP Centre and the Commercial and Retail Management research group.
Mirja Hubert whose research focuses on the impact of technology on consumer behavior, digital marketing and consumer neuroscience. Mirja will be mainly associated with the MAPP centre, but will also continue to collaborate with colleagues from the IS research group in ITIM.

Congratulations to our new associate professors!