How to reach a +25,000 audience for your research
Assistant Professor Lars Kristian Hansen and Associate Professor Per Svejvig have more than 25,000 views from all over the world on a video presenting a literature review.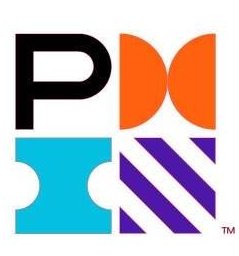 We often discuss how we can share our research findings with the business community and society at large.
In June, Lars Kristian Hansen and Per Svejvig published a literature review in the Project Management Journal entitled "Principles in Project Portfolio Management: Building Upon What We Know to Prepare for the Future".
In collaboration with the Project Management Institute, Lars Kristian Hansen and Per Svejvig organised a webinar where they presented the results of their literature review. The event was recorded and is now accessible to a global audience through the Project Management Institute portal.
The one-hour video presentation has surpassed 25,000 views, capturing the attention of academics and practitioners from around the globe.
This accomplishment underscores the utility of academic rigour's ability to summarise what is already known and the value of researchers' role in communicating abstract knowledge in a way that is relevant for practitioners. It also stresses the importance of having platforms for the dissemination of our research, and Lars and Per found that the practitioner community in the Project Management Institute was a blue ocean for research-based knowledge.
"We often focus too much on the audience in the States and Western Europe, but practitioners in the Middle East, Africa, Asia, and South America also have a thirst for useful academic knowledge", says Lars Kristian Hansen.
"By using the Project Management Institute, we found an untapped market for our knowledge", Per Svejvig adds.
The link to the video recording of the event, with a live audience of 3,700, can be found here:
https://www.projectmanagement.com/videos/881850/principles-in-project-portfolio-management--building-upon-what-we-know-to-prepare-for-the-future