Three new faculty members at MGMT
Tobias Otterbring, Andrew Mao and Tünde Cserpes have taken up positions at the Department of Management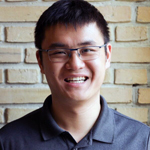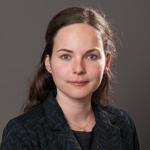 New assistant professor at MAR
Tobias Otterbring has joined the Marketing section as assistant professor as of 1 July. He comes from a position at the Department of Psychology at Karlstad University in Sweden. Tobias works on consumer behaviour and has studied, among other things, factors influencing consumer behaviour at the point of purchase, like salesperson behaviour, salesperson looks and the possibility (or lack of it) of touching the merchandise.
New assistant professor at INEIS
Andrew Mao has joined the department as assistant professor on 1 July and will be affiliated with the INEIS section. Andrew specialises in computational social science, studying collective behaviour based on online experiments. He earned his PhD from Harvard University in 2015 and was previously employed at Microsoft Research.
New postdoc at INEIS
In August, Postdoc Tünde Cserpes has joined MGMT to work on the Entrepreneurship and Inequality project with Michael S. Dahl and Claus Thrane. She will defend her PhD in sociology at the Department of Sociology, University of Illinois, Chicago, on 29 June. She will arrive at the department after attending the Academy of Management Annual Meeting in Atlanta. Tünde's research is closely related to geography, networks and organisational dynamics of entrepreneurship. Some of this research has been based on US Census Data, and she will work with Michael, Claus and co-authors on Danish registry data.
We warmly welcome our new colleagues!